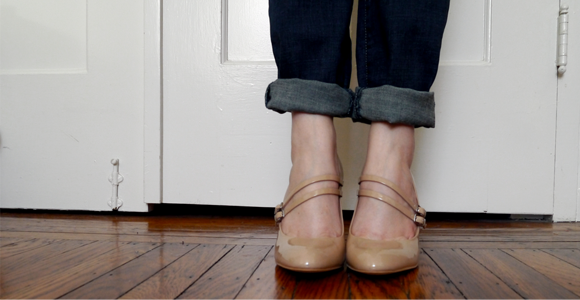 Finding nude heels is a challenge. It's not because their hard to find. It's because their hard to find for each individual girl. Nude heels come in all types of heights and color. Buying the wrong color nude heel can either make or break your outfit. It it doesn't fit closely with your skin color, you'll actually look more mismatched and lose the point of wearing nude heels. The tricky part is that if you have very light pinkish skin like mine you're going to have to go for more of a very light brown color. Wearing a more pink color nude heel will look odd and make your skin look more pink. Stay away. I found these Via Spiga heels size 8 1/2 and fell in love with them instantly.  It's a perfect height, I love the Mary Jane type straps and the rounded toes. Via Spiga has a very classic feel to their heels with timeless shapes. Since the heels are are a bit higher the straps help to keep the foot in the shoe. It makes it feel very secure, they are extremely comfortable and so far I  haven't felt any blisters.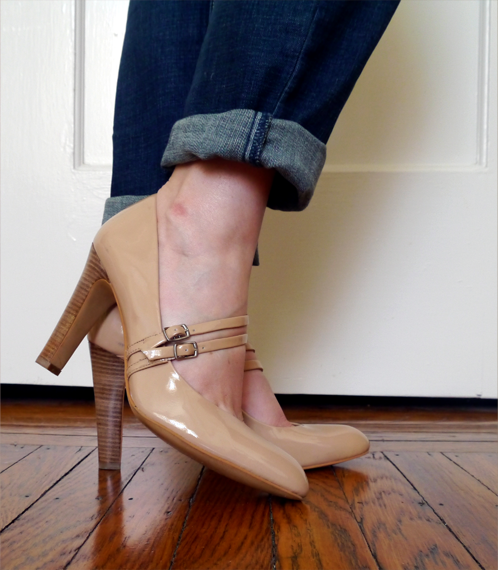 When wearing nude heels, I'd suggest wearing a pair of flats to work and not wear them for commuting. They will show scuffs quickly and they are visible. Invest in a nice pair of nude heels that fit your skin color, but take care of them. These are great office and dinner shoes. But I wouldn't suggest these on long commutes or for going out shopping in the city. Plus, like all high heels, they will become uncomfortable if you're on your feet all day.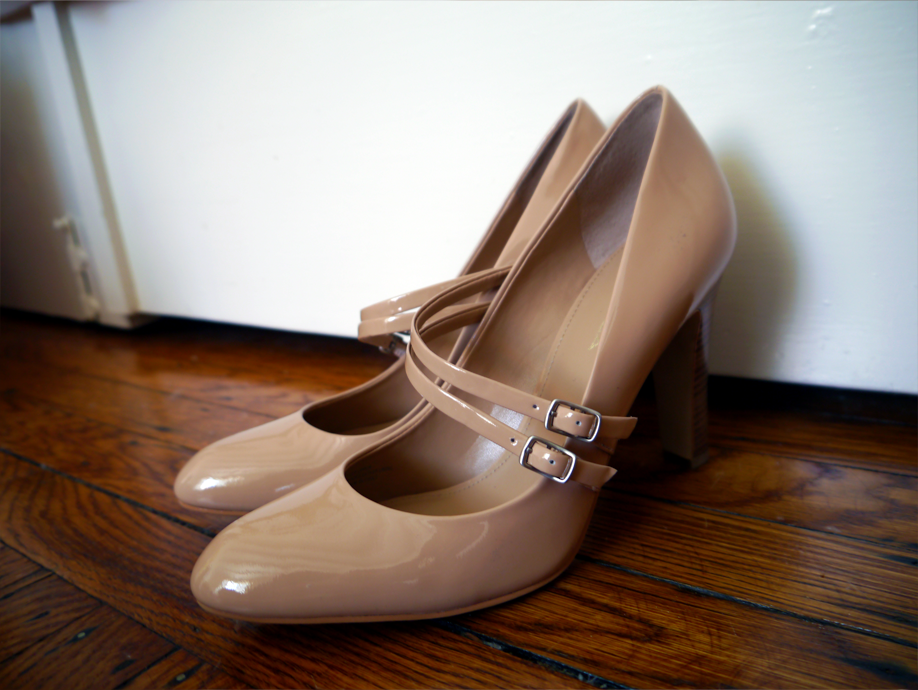 Every girl should own a pair of nude heels. It's like owning that black tank top that comes to use on so many occasions. This is a classic staple in fashion and should be in every wardrobe. You'll be surprised at what you can wear with these shoes. Basically everything goes, from little black dresses to jeans with blazers.