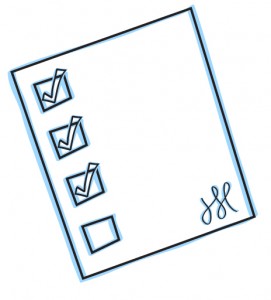 Despite my blog being about design and fashion, I also try to merge in my personal life sometimes. Lately I have had a lot of things I want to get on my mental "To Do" list. But haven't done anything concrete about it. I figure if I write about it, post it online and make myself accountable, it will happen a lot of faster. Plus, it's always great to have goals. So, here are mine!
Buy a sewing machine
Learn how to sew a dress
Run the SF half Marathon – 13.2 miles
Focus less on freelance and more on music
Release my fashion app in the App Store

I used to sew a lot in high school. I would modify my clothes often and miss how relaxing it was. I think its good to have a sewing machine in general, but want to know how to use it for more complicated patterns.

I'm running the SF half marathon in July, I am so excited. Finally a big race that will be a huge check in my list.
I love freelance, I have been fortunate to have great clients. Although I think that it's  time to focus less on working for others and get some of my own personal things accomplished. I'll be my own client for once!
My fashion app has been in development for about 3 months now. Still a lot of UI and engineering to be done but it's nice that it's finally an actual usable app on a device. There is a lot more to go, but I just need to get it done.
What are your goals for the next 6 months? I think it's great to set both short and long term goals. It keeps life interesting and makes me even more motivated.