I  had the great opportunity to design 12 pieces for a SF theme cabinet knob collection for Ghost Nest. I was contacted over a month ago to design the set and I immediately took the project. It was a great freelance opportunity and something that was not apart of my day to day design routine. Reid Evans (CEO) was such a pleasure to work with and gave me so much freedom with the designs. I really felt like I had more freedom than any other client I have ever had. It's so rare to land a project like that.
I took a lot of inspiration from spending time in the city myself and also played around with lots of different colors. This project was a great outlet for myself to experiment and be a little bit out of my element. I certainly felt really challenged at first, but after awhile It became a lot easier to design.
I also designed the wooden Golden Gate Bridge display. Reid came up with the concept and also cut it out with a laser cutter. It's a really pretty display! These knobs will be sold in select stores in San Francisco including Cole Hardware. You can also purchase them on Ghost Nests website.
This is a great startup and the people are really great to work with. I strongly suggest supporting a startup with a lot of potential like this one. It's great to work with people who have creative goals and mindsets. I would do another collection with them in a heart beat! I could tell Reid really had everything put together the moment I started corresponding with him. It's people like these that  are gems. Thank you for the great opportunity Reid and  hope to continue these fun projects together in the future!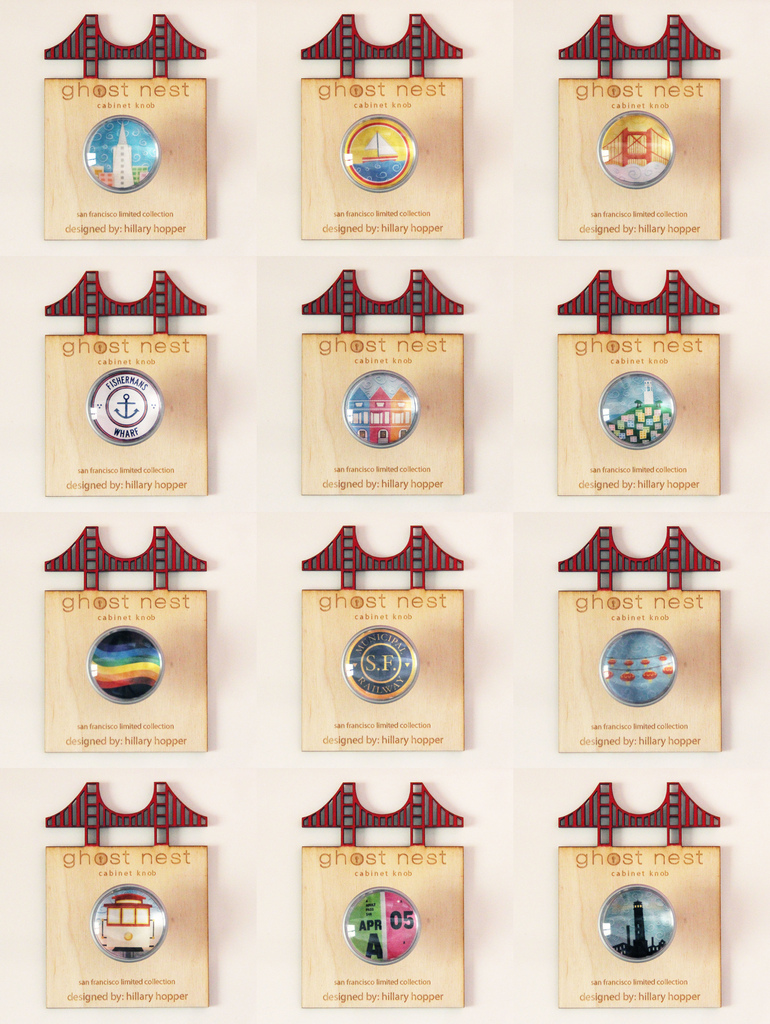 Hey you, yes you! Go get some designs! ;)