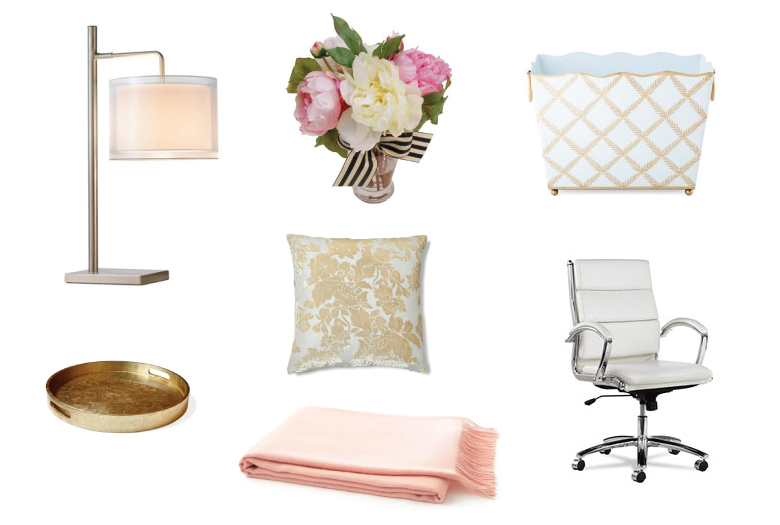 Right now our office is a hodgepodge of storage, desks and paper. There is no unification in the room let alone organization. For a time, it was a room that held all our wedding gifts until we organized other parts of our home. Now that the wedding has passed I am able to focus projects that need my attention.
The office is cut in half, one side is my husbands and the other is mine. I recently bought a new desk to accommodate more work space as my $25 Ikea desk that I bought off Craigslist has paid its dues. The top of the desk isn't even connected to the legs! The top moves sometimes almost giving me a heart attack, as I see the death of my computers flash before my eyes. Though really, I am so excited to finally give our office all the care and love that it needs. I spend more time in the office during the week than any other room in the condo.
The biggest challenge isn't decorating my side of the room, but finding storage for all of my husband's books, papers and computer parts. Living in small space really does help you live minimally but also teaches you a lot about working with a small space efficiently.
The color palette has gold and peach/pink accents, and cream white with wood as my main colors with modern touches such as the lamp and chair. I always like to merge modern and rustic together to give a room a warm be light and clean feeling. I also have some pieces I will be hanging on the wall that are currently DIY projects.
Overall I am excited for this messy room to become an even better work space and I can't wait to take pictures after it's done!